Round Tight Buffered Distribution Indoor Fiber Optic Cable
Cable Type : GJFJV
Structure Diagram :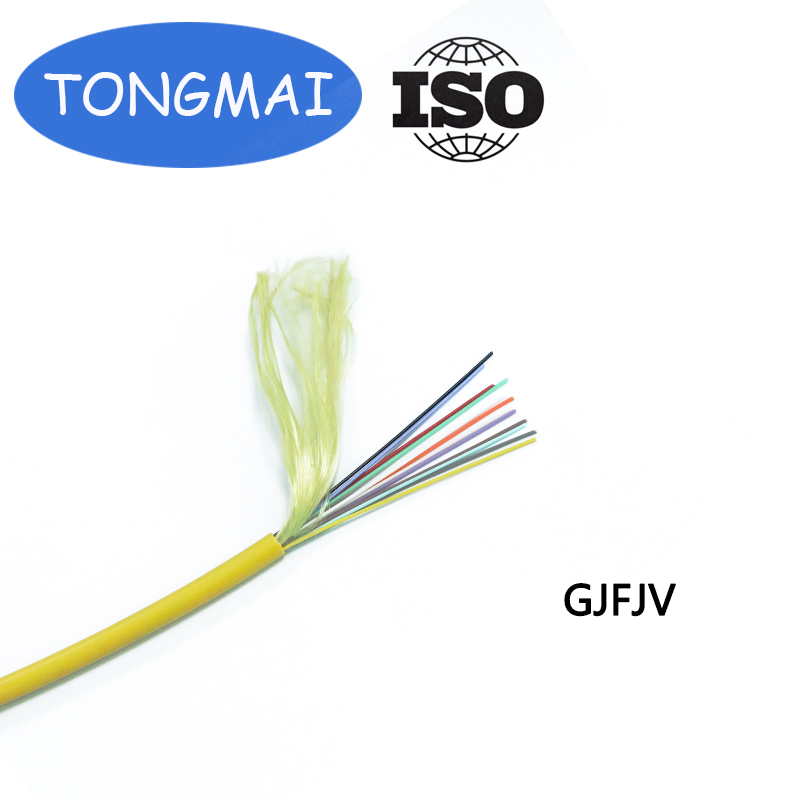 Optical Fiber Type : Single mode / Multimode
Description :
High strength Kevlar yarn member. High quality tight buffered with round construction. Then extruded with a PVC or LSZH jacket.
Application :
As building to building connecting cable, as pigtails movable connectors and patch cords for communication equipment.
Temperature Range : -40℃~+60℃
Characteristics:
1. Good mechanical and environmental characteristics.
2. Flame retardant characteristics meet the requirements of relevant standards.
3. The mechanical and physical characteristics of the outer jacket meet the requirement of relevant standards.
4. Soft, flexible and easy to stripping, splicing and cabling.
Technical Parameters :
Fiber Count

4

6

8

12

16

24

48

Outer Diameter (mm)

4.8±0.2

5.2±0.2

6.2±0.2

6.8±0.2

7.4±0.4

8.2±0.4

12.5±0.4

Normal Weight (kg/km)

19

23

29

38

48

60

128

Max. Tensile Strength (N)

Short-term

90

110

160

200

220

240

520

Long-term

270

330

480

600

660

720

1200

Min. Bending Radius

Dynamic

20D

Static

10D

Max. Crush Resistance (N/100mm²)

1000