GYTXC8Y Optical Fiber Cable
Cable type:GYTXC8Y
Structure diagram: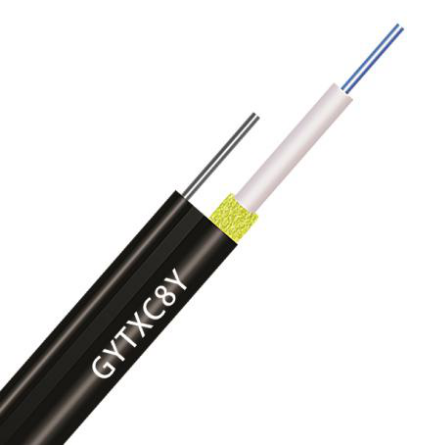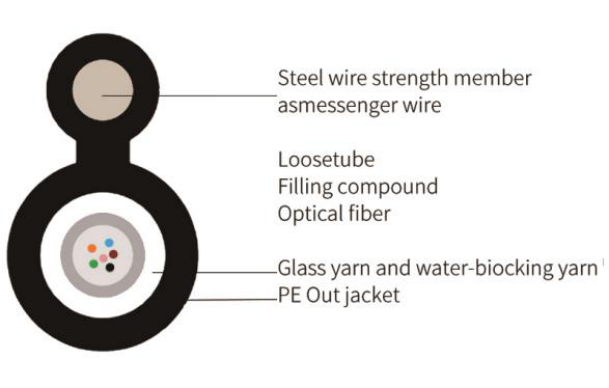 Optical Fiber Type:Optional single mode, multimode or single mode multimode combination.
Description:Central loose tube with jelly compound inside to protect the cladding fiber. Corrugated steel tape laminated with plastic at both sides bonding to PE sheath. The cross-section in figure 8 shape. Incorporates stranded steel messenger wire.
Laying Method:self-supporting Aerial
Application::Suitable for long distance communication and Inter office communication.
Temperature Range:-20℃ ~ +70℃
Characteristics:
Messenger wire as self-supporting part, high tensile strength, easy for erection.
Technical Parameters:
Cable Diameter (mm)

Cable Weight

(kg/km)

Bending Radius

(mm)

Tensile Strength

(N)

Crush Resistance

(N/100mm)

Static

静态

Dynamic 动态

Short Term

短期

Long Term

长期

7.2±0.3mm x 17.8mm ± 0.3mm

171

10H

20H

1200

400

1000